Practical, pastoral Bible teaching and counseling is our main mission. God gives us Christ-centered hope, life with meaning, guidance, joy, and peace. We help people follow Jesus everyday in every area of life.
Christian counsel and devotions blog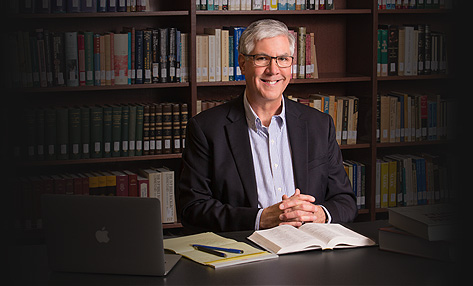 About Dr. Bob Roane
Since 1980, Bob Roane has equipped Christ's followers for ministry and shared Jesus' love with people who do not yet trust and obey Christ. He is a graduate of Westminster Theological Seminary and is passionate about helping people find healing, hope, and encouragement in Christ. Read Bob's Testimony ›
Testimonials
"Dr. Roane is a complete package. He has a very unique gift of teaching, along with the gift of pastoral wisdom and knowledge, combined with sensitivity and passion that makes him a rare bird indeed."Dr. Buck Oliphant (retired)

Christ Presbyterian Church, Houston
Bible Teaching and Practical Christianity Topics
Bob teaches on wide range of subjects for churches, conferences, retreats, evangelistic meetings, and much more. Here is a sample:
Authentic Manhood
Big Ideas in the Bible
Old & New Testaments Surveys
Christ-centered Life
Helping Hurting People
Songs Jesus Sang (Psalms)
---
Support the Ministry
---
Your support allows us to teach, counsel, evangelize, and equip people for service to Christ and others. We help people in need, nurturing spiritual growth and being Jesus' hands and heart to them. We can't do it without you! All gifts are tax-deductible.
---
Donate Today
---
---
Coping with COVID-19
Remember: 1. The Lord is still in charge of His universe. And He's got the whole world and us in His hands.
2. This current disaster will pass, like all other disasters.
3. Now is our opportunity to be God's Christ-like children in a fallen world, shining for Him and offering everyone Jesus' words of life (Phil. 2:14-16).